Cleveland Women in Tech Presentation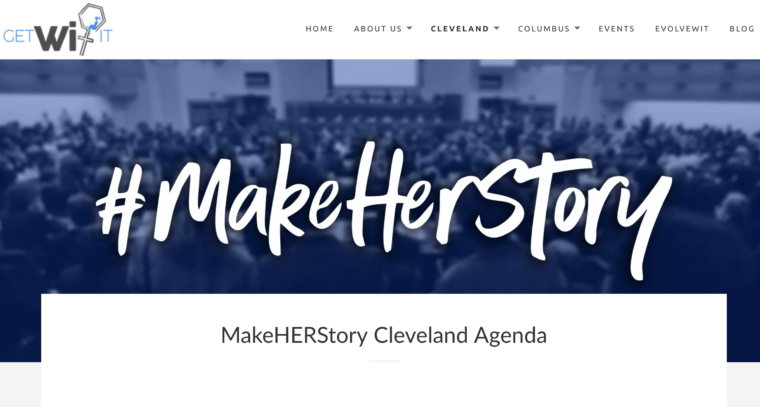 Today I have the honor of representing Tech Elevator and presenting at the very 1st getWITit conference in Cleveland. This conference has been a huge success in Columbus and it is just getting started in Cleveland. 
When I first started my new position at Tech Elevator I was approached about speaking at this conference. I jumped all over this opportunity to represent us at this inaugural conference. 
When we started working on an idea for the presentation I wasn't really sure what we were going to do. A coworker suggested that I talk about something I am passionate about, learning. I thought it was a great idea and ran with it. 
The title of my presentation is "The rest of your life starts today. A guide to continued learning and personal growth."
This is the first time I have ever given a presentation on something that wasn't code related. I mean I found a way to work in some code related slides but that isn't the theme of the presentation.
This presentation is about something I love, learning new skills. It also comes at a great time in my life. I have a newborn at home so time comes at a premium these days. In this presentation I share some of my best tips on how to learn a new skill. After 20 years of "loving to learn" I believe that I have a lot to share around this subject. 
I had a lot of fun putting this slide deck together. While it isn't perfect and there are some slides I wish weren't as boring I think for the most part I am happy. They are fun slides and my hope is they will keep the audience engaged. Did I mention there were 52 of them? 
Cleveland Women in Tech Conference
Throughout the presentation, I mentioned a number of resources. I wanted this to be a place where I can mention all of those resources so here they are. 
Books
Tools
Websites
I really wanted to thank the conference organizers for allowing me to speak. I also want to thank everyone who came out to my presentation. I know my coworkers will be in full force so I also want to thank them for supporting me. If you're interested in having me give this presentation at your next conference or meetup, contact me.